Days Gone & Other Show Updates
All the shows I've animated on going back 4 years have finally all been released! (I can finally update my reel, hallelujah)
Laika's 5th stop-motion feature film I spent a year animating on, Missing Link, was released mid-April. Due to unfortunate timing I wasn't able to attend the wrap party or premier, but I had fun seeing the film opening night with fellow Laika animator and a large group of animators from Reel FX, ON animation and Method.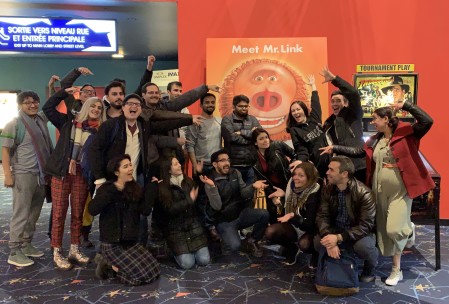 The Laika crew book for Missing Link contains some cool photos of our team on set in front of the ice palace, and one of me at my work station:)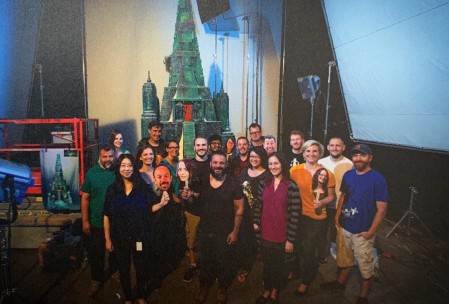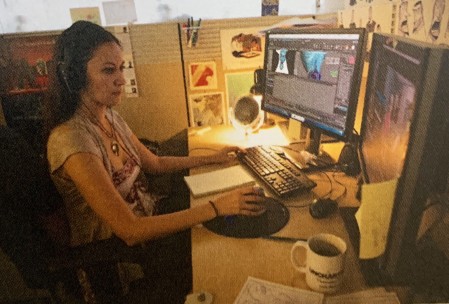 Another big one for me that came and went last month was Days Gone– a post-apocalyptic zombie "freakers" survival game, where you're riding motorcycles around open-world Oregon. I was one of 4 of the first animators doing the cinematics for this project back in 2014, before we had rigs (thank you Maya human IK XD). This game went through a lot of giant changes over the years, which resulted in me going on and off it in total four times. Considering the number of hours we clocked on Days Gone (formally known to us as "Dead Don't Ride") it had a comparatively anti-climatic release. I have yet to play it myself, but from what I've seen it does look nice.
I'll put together a reel eventually, in the meantime here's a cut of all the cinematics from the game. A small sample of the scenes I did include 18:30-18:59, 1:32:40-1:34:33.
Since Welcome to Marwen wrapped I've been on a number of projects, including two Netflix projects, The OA, and Rim of the World, a couple I can't name yet, and most recently, Men In Black International due to hit theaters this weekend B)
Categories: Animation, Life Update, Work